Click here to make your reservations through Airbnb.
Received Airbnb's "Five Star Rating"
the second week in March 2016.

Superhost designation by Airbnb
501 624 4442
Welcome to North Woods, where you will experience the warmth and charm of a southern manor. Located on the Old Little Rock Highway 7 North, the manor beckons with gigantic trees and stone walls and walkways near Historic Hot Springs National Park. Today this historic country manor is a favorite for travelers for rest and relaxation.

Bowl of Cherries Room Green Cathedral Room Mermaid Room
Call for pricing

Customer Reviews for North Woods Bed and Breakfast:
David: "Judy provided the most warm and welcoming experience that I am yet to find on Airbnb over the past two years. She truly has put so much thought into this new bed and breakfast and from spending the evening around the house and conversing with her over breakfast...I had 6 options placed on the table with the trusted keurig and many capsules to choose from only feet away, It's hard to please me with anything other than espresso or keurig so I was very happy with that first thing in the morning. The porch out front provides a nice relaxing atmosphere in the afternoons, I was connected to the wifi provided which was very strong and provided uninterrupted video calls back home. Lastly I will finish with the bed. I travel for a living and have been for 10 years now, I'm rarely in one spot for more than 2-3 weeks, I can hands down say that the green cathedral bed is THE most comfortable bed I am yet to sleep in, I ended up back in bed after breakfast to finish up some admin, I drifted off and woke up an hour later...I would recommend Judy's place to anyone, that being a solo traveler, couples or families. I hope you are lucky enough to be able to stay here and experience what I had. I will defiantly be back." Nov 2016
Chandra: "Judy was warm and very hospitable, she has a very lovely, comfortable home. Breakfast was great, so were the snacks she left for us. Beds were amazing, I slept so well, so did the teens that stayed with me, lots of fun, welcoming, I'll be back to stay again in the future for sure! " Dec 2016
Melissa and her cat: "Judy was able to take my cat & me for a one-night weekday holiday vacation stop in Hot Springs. She was very easy to communicate with via the app messaging & text once I had booked. Her home is warm & cozy & she made wonderful meals to share as well as making the effort of organizing a plentiful snack & Keurig station in the dining area to use any time of day. I went to Rolando's the following day based on her recommendation sheet & was not disappointed. Her home is not far at all from all of the best spots in Hot Springs."
Melissa and her cat: (from the book in the room) "Wonderful time with Judy and her adorable furry friends at North Woods! Lovely conversations, comfortable and clean accommodations, and delicious food! So warm and welcoming! Thank you!" Dec 28, 2015
Michelle and Jody: (from the book in the room) "We had a wonderful time. So quiet and relaxing, just what we needed. Ms. Judy was so accommodating, never wanted to leave the bed. Thanks for everything. We will be back. M " Jan 16-19. 2016
Flint and Dana: (from book in room) "Ms. Judy was the perfect hostess. We were made to feel so welcome and she cooked us an amazing breakfast both mornings. The bed was very comfortable also. We will definitely return. 2-12-2016
More reviews on airbnb on the internet.
Lots more reviews on Airbnb. Look for North Woods Bed and Breakfast in Hot Springs, Arkansas
Look for "Judy's Sweet Designs" on Etsy, the internet site. click here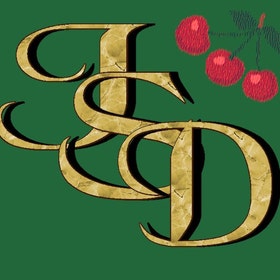 Look for Judy's ebay items for sale as "greensatin". click here